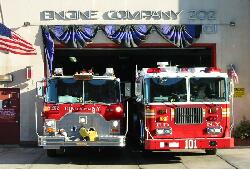 Our Firehouse, February, 2002.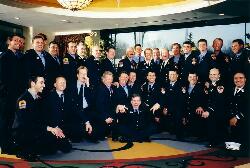 November 29, 2001
Engine 202 / Ladder 101 firefighters.


Located just outside the Redhook, Brooklyn end of the Brooklyn-Battery tunnel, this firehouse was one of the first firehouses to respond to the September 11, 2001 attack on the WTC.
On that day Ladder 101 lost all seven men who answered that call. Their brothers from Engine 202, who also answered that call, were uninjured. Both the engine and ladder trucks were destroyed.
This website is dedicated to documenting the story of this firehouse.